The "2 X Love" Foundation
As part of the Earmarked Donation Fund, the Mostostal Zabrze Group supports the Foundation in achieving its statutory objectives and co-finances individual projects.
The project "Re-Start Families – a place of support for mom, dad and children".
The project, which was co-financed, assumed the creation of a therapeutic room for consultation and individual support for Silesian families. The Foundation has a building that had to be renovated and in the next stage of implementation equipped with multimedia equipment that will be used by the Foundation in further activities.
The opening of the room took place on 17.02.2020.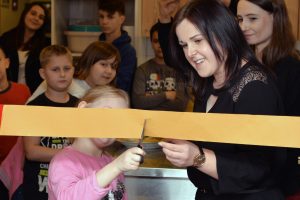 Project of Summer Half-Colonies for Children and Youth "Development and Fun"
Holiday trip for the Foundation's charges focusing on some fun with elements of addiction prevention. The semi-colonies are attended by about 30 children aged 6 to 16 from Mysłowice. During the semi-colonies, outdoor photography workshops, gardening classes, painting and cooking workshops were organized. The semi-colonies took place in July 2019.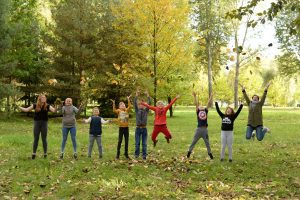 Project of winter semi-colonies for children and youth "Winter adventure"
Winter project for children from Mysłowice, during which children take part in preventative activities in the field of developing the skills of proper responsibility for the organization of leisure time, shaping a sense of responsibility for their own and others' safety, showing the role of movement and active recreation in maintaining physical and mental health.
The project was implemented in January 2019.